Man jailed for £20,000 elephant tusks theft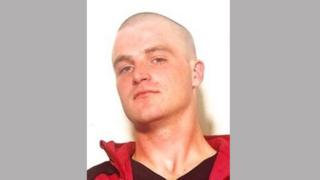 A man who stole elephant tusks valued at £20,000 from his landlord's house has been jailed for 14 months.
A court heard Aurimas Kyliokas also took ivory statues and cigarettes from a colleague he was renting a room from in Dundee.
Kyliokas subsequently broke into a shop in the Lochee area of the city and stole £3,000 worth of cigarettes.
Dundee Sheriff Court was told that none of the stolen items were recovered.
The court heard that Nazir Valihahomed, a colleague at the Dundee restaurant where Kyliokas worked, gave him a room at his home in Carseview Gardens.
Depute fiscal Eilidh Robertson said: "Mr Valimahomed claims that the elephant tusks were worth £20,000.
"Police were called and he later spoke to a work colleague who said that the accused had been asking her questions about the value of ivory.
"Police also traced two men who told them the accused had tried to sell them the elephant tusks a few weeks after the theft."
Smashed window
Miss Robertson said Kyliokas then went on to break into a newsagent shop in Lochee.
She said: "CCTV clearly showed the accused smashing the window of the store shortly before 05:00 on 5 November, 2015.
"He is then seen walking down the street carrying several carrier bags of cigarettes.
Kyliokas, 33, a prisoner at HMP Grampian, pled guilty to two charges of theft by housebreaking.
Representing himself, Kyliokas told the court through an interpreter: "I would like to apologise to these people to whom I have done these things.
"When I did these things I was under the influence of alcohol or drugs."
Sheriff Lorna Drummond QC jailed Kyliokas for 14 months and one week.
She said: "I'm in no doubt these offences warrant custody.
"They are all the more serious standing your record."