'No safety issues' found at Dundee PPP schools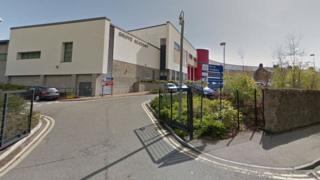 Dundee City Council said no safety issues have been found at any of the eight schools in the city built under public private partnerships (PPP).
The authority carried out surveys after structural defects were found at all 17 Edinburgh schools built under the PPP1 project.
Pupils in Dundee will return to school on Monday following the spring holiday.
Grove Academy and Fintry Primary are among the Dundee schools built under the PPP scheme.
A Dundee City Council spokesman said: "A survey of all eight PPP schools in Dundee has been carried out and no safety issues have been found.
"The council also carries out regular reviews of all its school buildings.
"A structural inspection is carried out at each school every three years by the council's city engineer and this determines any remedial works required.
"There are regular reports on the condition of school buildings to councillors."