Alan Gardner murder accused was 'short of cash'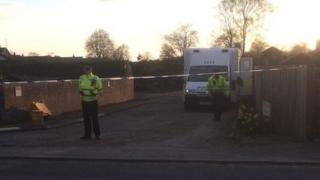 The landlord of a man accused of murdering a Perthshire jeweller has told a court that the accused was short of money.
Nikola Zhulev, 30, is charged with murdering Alan Gardner by hitting him on the head with a metal frying pan and asphyxiating him.
He is also charged with plotting to conceal Mr Gardner's body, stealing valuables and a car, and with drug offences.
Mr Zhulev denies all the charges.
John Gordon, 52, who owns 176 South Street in Perth, told told the High Court at Livingston that Mr Zhulev only had £60 of the £170 deposit needed when he rented a room on 14 April last year.
Mr Zhulev said he would raise the money by the following week.
Mr Gordon said he had rented a room to the accused a year or so before and found him "decent enough" with no issues.
He said: "He was a bit short of money. He gave me £60 and told me his situation.
"He was having problems getting the money and he was going to claim housing benefit. He was having problems with his wife, divorce or something like that.
"I told him we don't accept housing benefits because it's all working people. He said he would get the money the following week."
The next time he saw Mr Zhulev was on Tuesday 21 April 2015.
He said: "I went to his room to collect the £110 balance for the two week rent. I knocked once on Nicky's door and he answered it.
"He knew straightaway. He said: 'Give me two seconds', went away and got me £110. It was in cash in £20 notes and a £10 note."
The trial, before Lady Rae, continues.