Dundee firm set to expand in Asia with first Singapore office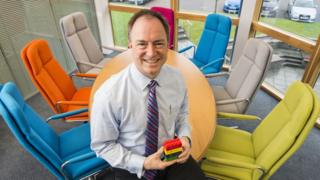 A Dundee learning and development company is expanding into Asia by opening its first office in Singapore.
Insights, which employs 400 people worldwide, will target markets in China, Japan, India and Australia, where it has a network of distributors.
The firm, which also has US offices in Austin and Seattle, said the Singapore branch was expected to open in July.
Insights was founded by father and son Andi and Andy Lothian in 1993 and has its global headquarters in Dundee.
The new facility will have a small team covering sales, partner liaison and administration.
Its annual group revenue in 2014/15 was £28m and the company said it hoped to double its business by 2018.
The Asia operation will be run by Mark Leisegang who has been appointed general manager for Asia.
Chief executive Andy Lothian said: "We've been supporting our global clients in Asia for some time without a direct presence. Establishing our office in Singapore under Mark's experienced leadership gives us the foundation for our future expansion in the region."
Insights employs 130 of its global workforce in Dundee.