Dundee councillors back change to school week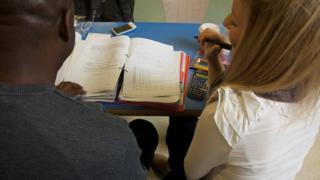 Dundee is to become the latest council to operate a 33-period week in its secondary schools.
The local authority's education committee approved the change, which will increase from the current 30-period week in August.
The move is backed by head teachers at the city's secondary schools but is opposed by the EIS teaching union.
Angus is currently consulting on a 33-period week, which is already operated by a number of Scottish councils.
The new timetable involves schools finishing earlier two days a week, although the number of teaching hours are not being reduced.
Under the plans, school days will begin earlier, at 08:45, with later finishes on Mondays, Tuesdays and Thursdays.