Tech firm Waracle acquired by an IT consultancy group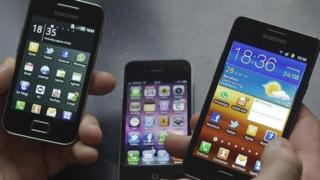 A Dundee based technology firm has been acquired in a seven figure deal by another Scottish company.
Mobile app firm Waracle has has been bought by Exception - an IT consultancy firm based in Edinburgh.
Exception specialises in delivering long-term IT and programmes for a range of high-profile clients - including Police Scotland and Sainsbury's Bank.
Waracle design, build and manage mobile apps for customers including the NHS and the Scottish Football Association.
Waracle will continue to trade and has plans to expand its workforce in Dundee and other bases to work alongside Exception, which has more than 250 people working from bases in Edinburgh, Glasgow, Manchester and London.
Chris Martin, CEO of Waracle, said: "We are really proud of the innovative work we do and we enjoy the positive impact it can make. Exception's bigger footprint will allow us to expand our services more quickly in growth areas and bring agile thinking to Exception's existing clients."
Exception chairman Martin Burke said the investment in Waracle was vital for the aspirations of the rapidly growing firm over the coming years.
He said: "Waracle brings a wealth of cutting-edge software engineering knowledge, talent and experience to our business.