Dundee conference held on missing people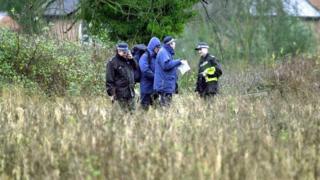 Experts are meeting in Dundee to discuss how missing people can be found quicker.
The conference at Abertay University is part of a consultation on the Scottish government's Missing Persons Strategy.
Academics are joining representatives from government and volunteer bodies like mountain rescue and the RNLI to discuss the strategy.
More than 30,000 people go missing in Scotland every year, with most being found or returning within 48 hours.
Abertay psychology lecturer Dr Penny Woolnough, a member of the government's missing persons work group, said searching for missing people could be complicated, with so many agencies involved.
"The reasons people go missing are numerous, but many are in distress, suffering from mental ill health, or at risk of sexual exploitation. Children and young people account for about two-thirds of incidents and many repeatedly go missing," she said.
"Although most return or are found within 48 hours, this is not always the case and the purpose of this new strategy is to reduce the harm related to people going missing and to increase the number of happy outcomes."
The Scottish government's missing persons consultation runs from 27 August to 7 December 2015.