Dundee plan to top-up 'kinship carer' cash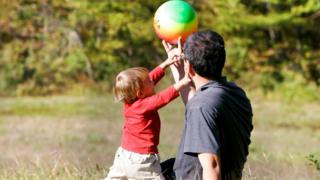 Dundee carers who look after children from their extended family are set to be paid the same as foster parents.
The council wants to top-up Scottish government cash paid to family carers with money from its own budget.
The measure would cost Dundee City Council £140,000 a year.
The social work and health committee said "kinship carers" should be recognised for their contribution. Councillors will be asked to back the proposal next week.
Committee convenor Ken Lynn said: "Considering that in a full financial year it will cost the council just over £140,000 the significant difference it will make to people's lives means it is well worthwhile doing.
"Kinship care is one of the most positive types of placement where children consistently report that they feel safe so it is only fair to recognise the contribution being made by the people who deliver this type of care."
Council body Cosla and the Scottish government has recommended to councils that the payments to kinship carers be topped up.
If the Dundee move is approved, payments will be backdated to 1 October 2015.
Foster carers in the city receive allowances between £133.84 per week for children between birth and four years old, to £230.01 for 16-18 year olds.
There are 292 children in the city being looked after by kinship carers, the council said.