Bus company Stagecoach switching to solar power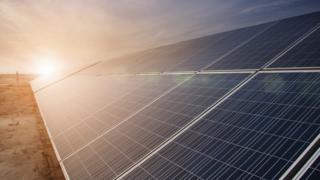 A Perth bus company is hoping to cut three million kg of carbon emissions by installing solar panels at its depots.
Stagecoach said the 20-year project would also reduce operating costs at the company by up to £1.1m.
Solar panels have already been fitted at Stagecoach's Chesterfield depot and work is underway to install them at plants throughout the UK.
The power generated will be used on site, with the excess sold to the National Grid.
Stagecoach is working on the project with renewable energy company Visolaris and Renewable Energy Investment.
The company's regional director Sam Greer said: "This is a new and innovative project that we believe will, over time, help us to reduce our carbon footprint further as well as making financial savings.
"This is an example of how we can benefit from new technology at our existing sites to help minimise the impact of our operations on the environment and play our part in tackling the global challenge of climate change."