Voting plea to Dundee teenagers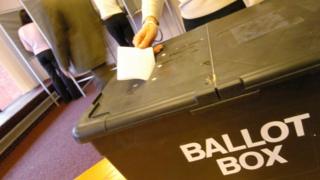 More than half of the 15-17 year olds in Dundee eligible to vote in next year's election have failed to register, the council has said.
For many teenagers, the Scottish Parliament election in May 2015 will be the first opportunity they will have had to vote for an MSP.
But Dundee City Council said only 46% of 15-17 years had completed an electoral registration form.
The remainder will receive a personal letter reminding them to register.
A council spokesman said: "So far 1,388 young people have responded leaving 1,628 still to be in touch.
"A door to door canvass is also taking place across the city reminding everyone who has still to register to vote how they can do so."
Only British, Commonwealth or EU citizens who will be 16 or over on May 5 2016 are eligible to vote.
Voters can register by post, online or at electoral registration offices.