Scottish Power plans new hydro scheme at Tongland Dam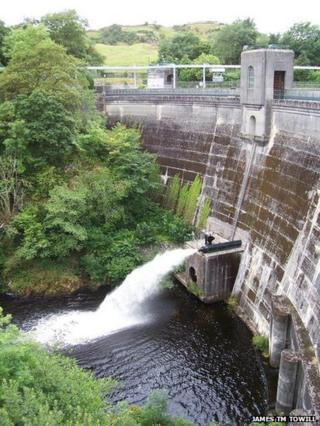 Scottish Power has tabled plans to build a new hydro electric scheme near Kirkcudbright.
The project would see a small turbine placed at the bottom of the Tongland dam.
Plans lodged with Dumfries and Galloway Council said the scheme will generate about 700 megawatt hours a year.
If the proposals are approved, a generator would be housed within a new building constructed in the pool area below the dam.
The electricity generated by the project would be exported to the nearby grid.
Up to nine people would work on the construction of the scheme.
A Scottish Power spokesman said: "Our plans are at a very early stage and we are still carrying out studies to determine the feasibility of the project.
"The potential project is to install a small compensation turbine at the bottom of the Tongland dam."
He added: "We will be consulting with a wide range of stakeholders in the coming months before deciding whether to take the project forward."