Deadline nears for unclaimed £3m National Lottery prize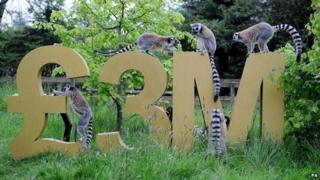 The holder of a winning lottery ticket bought in Stirling has until midnight to claim their £3m prize.
The quadruple rollover jackpot has gone unclaimed since the draw on 17 December, and the six-month deadline is set to expire.
Five winning tickets in the draw shared a prize pot of more than £15m.
If the winner does not come forward in time, the prize money and the interest it has generated will go towards lottery funded projects across the UK.
National Lottery bosses have staged a series of events in a bid to track down the mystery winner, who bought their ticket in the Stirling Council area, so far to no avail.
The winning ticket matched five numbers from the six drawn - 2, 19, 24, 33, 35, 46 - and the bonus ball, 12.