Man jailed over Perth Prison Kinder Egg cocaine plot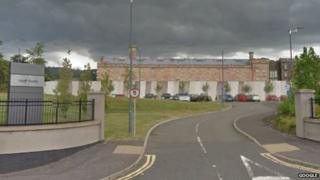 A drug dealer caught smuggling cocaine into Perth Prison has been jailed for 18 months.
Gary Gibson deliberately got caught shoplifting to get himself locked up in the prison, where he planned to pass on the cocaine to pay off his drug debts.
The 25-year-old had earlier concealed two Kinder Eggs, filled with cocaine worth £2,500, up his backside, but was caught by jail staff.
Sheriff William Wood told Gibson he was in a "revolving door of custody".
He said: "I am afraid if you keep on offending that is going to be your life. It's not much of a way to live.
"It is a serious offence, because it is a significant amount of Class A drugs in a secure prison setting. It is a significant aggravating factor that it took place in a prison."
Gibson, of Dundee, admitted having cocaine in Perth Prison on 13 November 2013 with intent to supply it to others.