Pensioner robbed during Plean break-in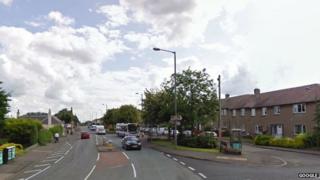 Police are investigating after a Stirlingshire pensioner was robbed by two men and a woman who broke into his house.
The 69-year-old victim disturbed the robbers during the break-in at his home on Main Street in Plean in the early hours of Saturday.
The trio threatened him before stealing a quantity of cash and jewellery.
The male suspects were in their early to mid 20s, while police believe the woman may go by the name Sonia.
The first man is described as being about 22 years old, about 5ft 5in tall, of slim build, with dark hair and eyes and sharp facial features. The female suspect was about the same height, and of a medium build.
The second male suspect was in his mid 20s, about 6ft tall, with sandy-coloured hair and a round face.
Det Sgt Scott Thomson said: "This was an appalling incident that has left the victim badly shaken.
"Anyone who has any information, or saw anything suspicious on Saturday morning in the area, is asked to come forward."