Supreme Court backs union in Stirling University staff row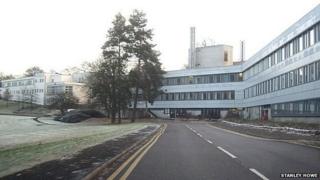 Stirling University broke the law by letting fixed term staff go without consulting unions, the Supreme Court has ruled.
A number of limited-term contracts were allowed to expire without renewal during university cutbacks in 2009.
The University and College Union said legally it should have been consulted, arguing that this constituted staff being dismissed as redundant.
After a lengthy legal battle, the Supreme Court ruled with the union.
The matter will now be referred back to employment tribunals, and the university may have to pay compensation.
Under the Trade Union and Labour Relations Act of 1992, an employer which wishes to "dismiss as redundant" 20 or more staff within 90 days must consult trade union representatives of the affected staff.
While dealing with a £4.4m budget deficit in 2009, the University of Stirling proposed to make 140 of its permanent staff redundant, and accepted 134 applications from staff in a voluntary severance scheme.
The university undertook collective consultation with trade unions including the UCU during this process, but ended the consultation when it became clear no compulsory redundancies were needed for permanent staff.
However, it did not include in the consultations the matter of a number of employees on limited-term contracts which came to an end during the consultation period.
'Dismissed as redundant'
The UCU contested that these staff should have been included in the consultations, and brought four test cases before an employment tribunal.
The tribunal ruled that three of the four employees had been dismissed as redundant, but this judgement was over-ruled by both the Employment Appeal Tribunal and the Inner House.
The union brought the matter before the Supreme Court in January this year. In line with the appeal judgements, the university agreed that allowing the contracts to expire constituted dismissal, but contested that it counted as "dismissal as redundant", which would have legally required consultation.
The key phrase in the 1992 Act relating to the issue is that such dismissal is "for a reason not related to the individual concerned".
In the appeal tribunal and Inner House cases, it was argued that because the staff had accepted limited-terms contracts in the first place, the fact they were being let go was related to themselves.
However, Deputy President Lady Hale stated that the dismissals were due to the "needs of the business", rather than to do with the staff members personally or anything they had done - or the contracts they had agreed to.
As such, she ruled that the staff had been dismissed as redundant, and the union should have been consulted.
The matter will now be referred back to the employment tribunal, where the staff concerned could potentially seek compensation.