Police condemn 'callous' rapist Adam Carruthers after conviction for Falkirk attacks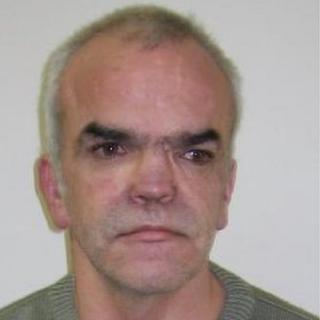 Police have condemned a "callous individual" who was convicted of a string of sex attacks across 18 years.
Serial rapist Adam Carruthers was convicted on Monday of 17 charges including rape and indecent assault in Falkirk between 1996 and 2014.
Det Ch Insp Samantha McCluskey said Carruthers had "targeted vulnerable women whom he believed would never speak against him".
Carruthers will be sentenced next year, and could face a life sentence.
The 44-year-old raped four women, sexually assaulted another in a hospital, and physically abused one victim's children.
At his trial at the High Court in Edinburgh, Carruthers claimed to be a "caring" church-goer, denying all of the charges against him, and told prosecutor Shirley McKenna: "You know what women are like - you do lie."
The labourer had previous convictions for assault and breach of the peace and had previously been placed on the sex offenders' register for attacking a teenager with learning difficulties.
'Callous individual'
One victim said Carruthers was a "Jekyll and Hyde" character who could be "nice one minute, then he would just change".
She was raped by Carruthers while she was pregnant and while her children were in the house.
After a guilty verdict at the conclusion of "an extremely serious and difficult case", Lady Wise ordered a full risk assessment to be carried out, which could lead to an order for lifelong restriction being imposed.
Det Ch Insp McCluskey said: "Carruthers was a particularly callous individual, who, over the course of many years, targeted vulnerable women whom he believed would never speak against him.
"It is through the courage of his victims in coming forward, and the proactive police engagement work carried out by Police Scotland's Domestic Abuse Task Force, that Carruthers has finally been brought to justice."