Man seen wearing only rucksack in Dundee's Caird park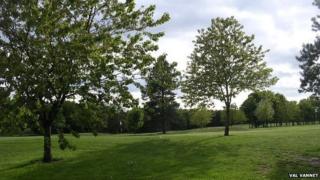 Police are investigating after a young man was seen wearing only a rucksack in Dundee's Caird Park.
Officers are treating the incident, which occurred at about 10:00 on 7 November, as an indecent exposure.
The man is described as being about 16 years old, 5ft 6in tall, of slim build and with short dark hair.
Anyone who saw the naked man or anyone acting suspiciously is asked to contact police.