T in the Park festival bosses lodge plans with council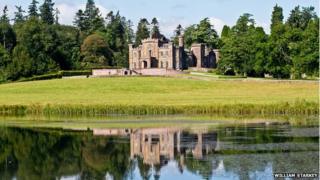 T in the Park bosses have started the application process to win permission to host the festival at Strathallan Castle.
Pre-application planning documents have been submitted to Perth and Kinross Council outlining the proposal.
DF Concerts wants to move the festival across Perthshire after concerns were raised about an oil pipeline running under its old Balado home.
A full planning application is expected to follow after consultations.
An environmental impact study will have to be carried out as part of the application, after residents wrote to the Scottish government demanding a review.
The filing of the proposal of application notice is the first step in the planning process, in which organisers lay out exactly what the event will entail, from live music and entertainment to camping and hot and cold food provision.
It also signals the start of official consultations over the event, although DF Concerts stressed it has already carried out individual talks with some residents.
As well as consultations with community councils and other stakeholders, two public exhibitions will be held, with festival organisers on hand to discuss the event, traffic, noise and environmental matters.
The first will take place at the Aytoun Hall in Auchterarder on 20 November, between 16:00 and 20:00, while the second will be at the Strathearn Community Campus in Crieff on the following day between 10:00 and 14:00.