Perth Royal Infirmary elderly care improvement needed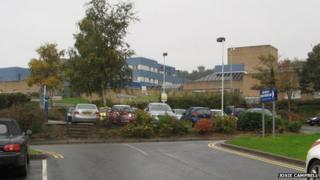 Perth Royal Infirmary must improve its care of older people, according to the health care watchdog.
Healthcare Improvement Scotland (HIS) identified 14 areas which must be improved upon at the hospital.
Inspectors said not all older people were being assessed within recommended timescales, and said there was a lack of effective record-keeping.
NHS Tayside has developed an action plan to implement the improvements needed.
HIS inspectors carried out an unannounced visit at the 270-bed general hospital from 7 to 9 July.
They interviewed patients and staff, observed interactions between the two, reviewed records and gave out questionnaires to patients and their family members, carers and friends.
The hospital's psychiatric liaison team was praised, as was the use of multidisciplinary teams in making sure patients get the correct care.
However, inspectors found that not all older people were assessed within nationally-recommended timescales, and not all nursing and medical documentation was legible, dated and signed.
HIS said it "expects NHS Tayside to address all the areas for improvement", and the local health board has drawn up an action plan.