Man, 26, killed in Montrose industrial accident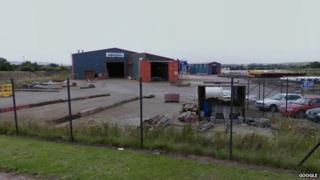 A man has died after an industrial accident in Montrose.
The 26-year-old was trapped in machinery at Gemini Corrosion Services on Brent Avenue on Wednesday afternoon.
Scotland's Charity Air Ambulance and a trauma team were sent to the scene at around 15:40, but police confirmed the man had died.
Police Scotland and the Health and Safety Executive have begun a joint investigation.