Chelsea owe East Stirlingshire friendly from 1962 deal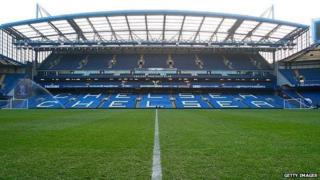 East Stirlingshire FC have requested a friendly with English Premier League giants Chelsea as part of a 52-year-old transfer deal.
The Scottish League Two side want a fixture at Stamford Bridge as part of the transfer deal which saw Eddie McCreadie head south in 1962.
Scotland full-back McCreadie was sold to Chelsea for a fee of £5,000 plus home and away friendlies.
The sides met at Firs Park in 1963, but the match in London was never played.
Shire chairman Tony Ford said he had made a "friendly" approach to Chelsea to see about getting the fixture fulfilled after uncovering documents about the transfer.
He said: "When Eddie McCreadie went from the Shire to Chelsea the agreement was that there would be a couple of friendlies, home and away, and while the one here happened the away game didn't - and now it's 50 years later.
"At the end of the day, we kept our end of the bargain. The ball is in their court, in a friendly way.
"We've enlisted the help of Pat Nevin, who's done some work for Chelsea TV, and he's banging the drum for us.
"You never know what might happen, there's always a chance."
After the transfer McCreadie went on to make over 300 appearances for the Blues before taking over as their manager in 1975, and won 23 Scotland caps.
Last year the Shire managed to recover a Scotland jersey worn by the left-back, which is now on display in the football museum at Hampden.