Police issue CCTV after Forfar Road attempted robbery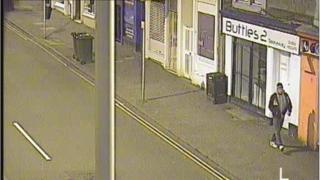 Police have issued CCTV footage in a bid to trace a man who threatened two women in an attempted robbery.
Detectives are investigating after the man approached the women, aged 61 and 17, on Forfar Road in Dundee.
The man, who was in his mid twenties, 5ft 9in tall and stocky, wearing a dark jacket, trousers and a beanie hat, threatened the women and demanded their belongings at about 22:45 on Wednesday, 14 May.
Officers have appealed for information.
The man was caught on CCTV on nearby Albert Street.