Restricted patient absconds from Perth secure unit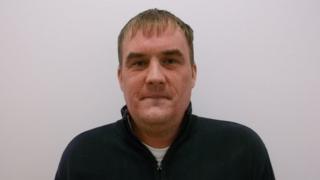 A restricted patient from a secure unit in Perth has absconded while on an escorted outing.
Paul Brownlie, 34, who was being treated at the Rohallion secure care unit at Murray Royal Infirmary, is believed to be in Edinburgh.
He is 5ft 10in tall, with short blonde hair and blue eyes, and was wearing a blue jacket, jeans and white trainers.
People are advised not to approach Brownlie, who also absconded from a unit in Edinburgh in 2011.
Brownlie was detained at Carstairs at the age of 17 after a knife attack on a man in East Lothian. He was diagnosed as being schizophrenic and was said to have been high on drugs at the time of the attack.
Since then he has been detained at a number of units, including the medium-secure Orchard Unit in Edinburgh which he absconded from three years ago.