24-carat gold-plated rose stolen from grave in Dundee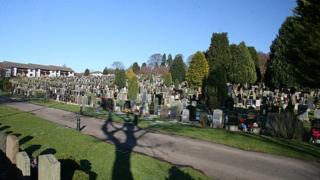 Police are investigating after a gold-plated rose was stolen from a grave in a Dundee cemetery.
The ornament disappeared sometime between Thursday 1 May and Wednesday 14 May from a grave at the north side of Balgay Cemetery on Glamis Road.
The rose had been through a 24-carat gold-dipping process and had painted pink petals and green leaves.
Police said the family who owned the rose were upset by the theft, and appealed for information.