Danger from chemical spill in River Farg has passed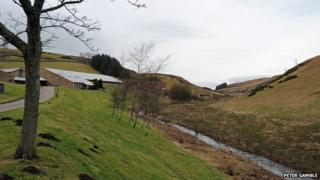 The danger from a chemical leak into a Tayside river has passed, according to experts.
Locals had been warned to stay away from the River Farg after aluminium sulphate was released into it from the water treatment plant at Glenfarg.
Pollution remains in a pond in Glenfarg village, and there are dead fish in the river which the public should avoid.
But the multi-agency group set up to deal with the incident said the area was now safe. Monitoring will continue
The risk management group, which includes representatives from NHS Tayside, Perth and Kinross Council, Scottish Water, Health Protection Scotland and the Scottish Environment Protection Agency, was set up in the wake of the leak overnight on Wednesday.
Locals reported seeing the river, which runs into the River Earn, turn a milky colour, with froth on top.
Extra water was released from the Glenfarg Reservoir to dilute the effects of the chemicals, which particularly affected Glenfarg village and Aberargie.
A spokesman for Scottish Water said the company apologised to local residents and businesses for any inconvenience caused by the incident.