Stirling councillor banned from meetings for being 'aggressive'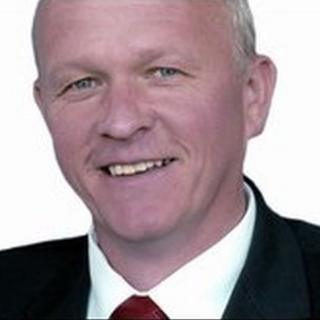 A senior Stirling councillor has been banned from council meetings for five months after acting "aggressively" towards members of the public who objected to a pub plan.
Bannockburn representative Alasdair MacPherson was judged to have broken the councillors' code of conduct at the meeting in September 2012.
The Standards Commission for Scotland found the SNP councillor had "failed to respect members of the public".
The ban comes into effect on Friday.
The Ethical Standards Commissioner was alerted after a number of complaints were received about Mr MacPherson's conduct at the licensing committee meeting in 2012, during a discussion about a proposal to turn a former Inland Revenue office block in Spittal Street into a large Wetherspoons pub.
The commissioner then reported the former housing convener to the Standards Commission for Scotland, who imposed the ban following a hearing.
SCS convener Ian Gordon said Mr MacPherson had breached the councillors' code of practice.
He said: "He failed to respect members of the public at that meeting, who were objectors, and he behaved in an aggressive manner to a community council officer.
"We have taken into account that Councillor MacPherson apologised to the person in question.
"We note in the letter from his group leader that he is well respected by his constituents.
"The decision is to suspend Councillor MacPherson from all meetings of Stirling Council for five months."