Missing Pitlochry man William Elder, 81, 'may have fallen into river'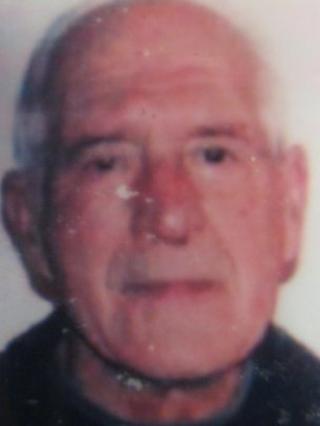 An 81-year-old man who has been missing from his home for two months may have fallen into a river, police have said.
William Elder was last seen at his house in James Court, Pitlochry, Perthshire, on 10 December.
The search has focused around the River Tummel, but heavy rain has swollen the river and made it fast flowing, meaning police divers have been unable to search.
They said they would search when it was again deemed safe to do so.
Mr Elder was described as being 5ft tall, slim, with brown, greying hair.
He was wearing a green wax jacket, black loose-fitting trousers and brown boots. He is said to walk with a limp.
Sgt Caroline McNaughton said: "Sadly, there have been no new sightings of William.
"Given his age, and time missing, and the last sighting of William, we are concerned that there is a possibility he may have fallen in the River Tummel whilst walking in the area."
Sister appeal
Police have spoken to Mr Elder's family but are trying to trace his sister, who they believe lives in Perth.
Sgt McNaughton explained: "We have been keeping in regular contact with Mr Elder's family but understand that he has another sister by the name of Janet Elder.
"She may have married a Robert or Bob Reid and was last known to be living in the Perth area in the late 1980s.
"If anyone knows where Janet is now, we would very much like to get in touch with her."