Crackdown after violent assaults increase in Falkirk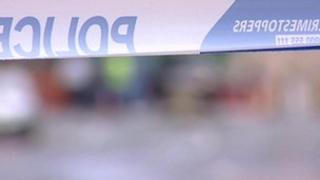 Police in Falkirk have launched a crackdown on violent assaults after figures showed an 84% increase in the number committed over the past year.
Since April 2013 there have been 24 serious assaults in the town compared with only 13 in the previous 12 months.
Police Scotland said the rise was mainly due to alcohol-related incidents carried out near off licences and at private properties.
The force said it would be inspecting retailers and carrying out bail checks.
Overall, the figures revealed a reduction in violent crime in general.
However, instances where a victim was left with a permanent injury or disfigurement rose sharply.
'Tackled appropriately'
Police said the majority of incidents were carried out in the Falkirk North district around the town centre.
Local police teams and officers from the licensing and violence reduction division said they would be carrying out a number of activities aimed at targeting violent offenders.
Activities include conducting licensed premises inspections and conducting domestic bail checks and curfew bail checks for violent offenders.
Inspector Paul Rollo said: "We note the recent increase in serious assaults and have responded to ensure this matter is tackled appropriately.
"Across Forth Valley Division, crimes of violence will not be tolerated and during this operation we will be sending a very clear message that those found to be responsible for crimes of this nature can expect to be dealt with by police."
The crackdown is due to be carried out between 6 and 15 January.