Jail for 'axe threat' Forres man Roy Henry over Moray abuse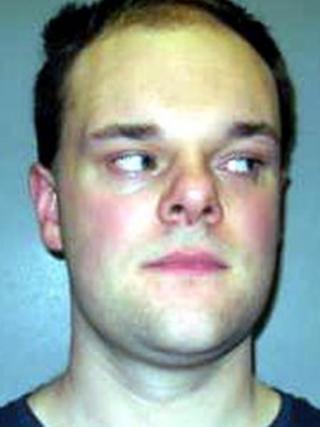 An abuser who stroked a teenager with an axe and threatened to cut out his organs and make him eat them has been jailed for four years.
A judge said he had been told Roy Henry, 20, "targeted, befriended, groomed and sexually abused" his victim in Forres, Moray.
Henry admitted a series of sex offences against the 16-year-old.
Lord Uist said Henry did not appear to appreciate the seriousness of his actions.
He also made a supervision order for three years following Henry's release, and said he would remain on the sex offenders register for life.
Det Insp Norman Stevenson, who led the investigation, said: "This inquiry was particularly disturbing.
"It is largely due to the co-operation and strength shown by the victim that we were able to bring this case to fruition.
"Hopefully, this young victim and his family can now move on with their lives and hopefully today's sentence allows them to do that."