Falkirk's Langlees Primary school evacuated over smell of gas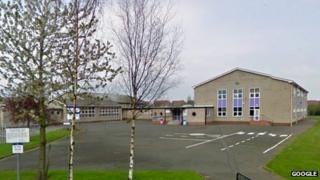 A primary school in Falkirk was evacuated after a reported smell of gas.
Children at Langlees Primary were forced to leave the school as a precaution at about 12:00.
They were cared for in the Dawson Community Centre until parents could pick them up and the school remained closed for the rest of the day.
Gas engineers are investigating the incident.