GlaxoSmithKline announces £25m expansion at Montrose site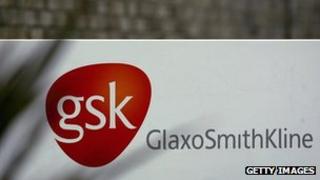 A major pharmaceutical firm is to invest £25m to expand its operation in Montrose in Angus.
GlaxoSmithKline (GSK) is to create 25 new jobs bringing the company's total workforce in Scotland to more than 750.
An additional 50 contractors will be employed during the construction phase.
It follows an announcement last year by GSK to invest £100m in Montrose and its other manufacturing site in Irvine, North Ayrshire.
GSK said the investment would create new state-of-the-art facilities and equipment allowing the firm to bring the production of the ingredients for four new pharmaceutical products to Montrose.
The 25 new jobs will be for process technicians, engineers and chemists.
Vote of confidence
Currently, Montrose produces active ingredients for a number of medicines in important disease areas such as respiratory and HIV/AIDS, while the Irvine site produces antibiotics. These ingredients and products are exported globally.
Finance Secretary John Swinney said: "GSK's investment is testament to the skill of the Scottish workforce and illustrates the confidence international companies have in Scotland as a country to invest in.
"Montrose has the infrastructure, experience and skills to deliver success for GSK and the company's commitment to Scotland is further positive news for financial enterprise and the wider Scottish economy."
Roger Connor, president of global manufacturing and supply for GSK, said the announcement was a vote of confidence in the Montrose team.
"Our teams in Montrose and Irvine are world class and have worked hard to bring new facilities to the two sites. This investment shows how highly we value our teams in Scotland," he said.
"Our people here in Montrose manufacture the primary ingredients that then go forward to be put in inhalers, pills, capsules and injections for patients across the globe. Montrose will work alongside our sister site in Singapore to meet international demand for some of the world's most important medicines."
Improving roads
Angus Council has already ring-fenced £2.7m to improve access into the GSK site and the area around it and Scottish Enterprise has now announced it will back the expansion with £1.5m of funding.
Angus Council leader, Cllr Iain Gaul, said: "This investment is of immense importance to the town of Montrose and the wider economy of Angus.
"I'd like to commend GSK as it demonstrates their faith in the existing workforce and their commitment to the town to invest in the plant and attract new high-end jobs to the site.
"The investment from Scottish Enterprise will support our work to improve the roads in the area and further enhance the port's reputation as a world-class location for business."
"We believe this project will help attract further inward investment to the area and support the existing companies to take forward investment plans."
GSK is the largest pharmaceutical company in Scotland in terms of employment and investment. It contributes about £80m annually to the Scottish economy.