Residents near River Tay to give views on flood defences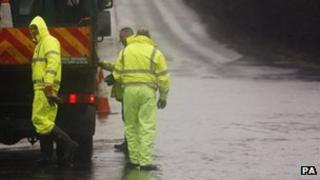 People living along the River Tay are to be asked how they think their homes can be best protected from flooding.
Researchers from Stirling University are looking at the costs and benefits of flood defence options.
They are seeking the views of local residents and want people to complete an online survey.
The results will be shared with the Scottish government and it is hoped they will help shape future flood defence plans for the estuary.
Katherine Simpson, a PhD student who is leading the research, said: "We are interested in the opinions of local residents regarding the new proposals.
"New flood defences involve a cost to households and so it is vital that future flood defence options are accepted by the general public.
"This survey gives local people a chance to make their opinions heard and to let us know what they would like to happen in their local area."