Bikes worth more than £8,000 stolen from near Dundee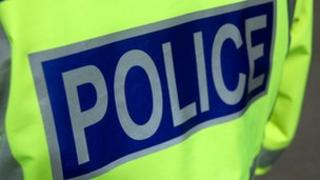 Five bikes worth thousands of pounds have been stolen from a property in Longforgan on the outskirts of Dundee.
Police said a car seen driving away from the house in the early hours of Thursday may have been stolen from the Charleston area of Dundee.
Thieves stole three mountain bikes and two mini motorbikes after breaking into a shed and garage.
Police are trying to trace three men seen at the Longforgan property before driving off in a car.
A yellow Scott Gambler-make downhill mountain bike worth £4,000, a grey KTM downhill bike worth £2,200 and a brown Absolute-make bike worth £800 were stolen.
All of the bikes had been heavily customised.
Also taken were two red Macbor mini motorbikes worth a total of £1,400. A quad bike was also stolen, but later found nearby.
Stolen car
The thefts were thought to have happened sometime between 22:30 on Wednesday and 07:30 on Thursday.
Police said three men were seen acting suspiciously at the property at about 02:15 on Thursday.
They have been described as being aged in their early 20s, were about 5ft 8in tall, slim and had short brown hair. One of them was wearing a black jacket and grey hooded top.
They were seen getting into a dark coloured car and driving off along Patterson Street.
The car could be a Mazda 626, registration X485 NSS, that was taken from Buttars Loan Service Station in Buttars Loan, Dundee, at about 12:45 on Thursday.
A second vehicle that was taken from the garage - a silver Peugeot Partner taxi - was found in Charleston on Thursday afternoon.