Clackmannanshire Council to charge for care services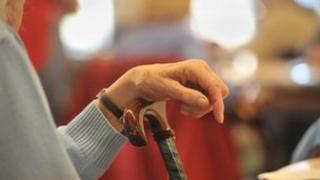 Clackmannanshire Council is to start charging a fee to people who use some non-residential adult care services.
The decision will affect a number of services designed to help people remain in their own homes including day care, respite care and care at home.
The local authority said it was in the process of writing to everyone affected to advise them of the changes.
A dedicated helpline has also been set up for those concerned about the change.
Councillor Les Sharp said: "We need to revise our charging policy for some of these services and look at how we calculate service users' contributions.
"This decision affects a number of services, including telecare/MECS, day care, respite care and care at home.
"The new charges will be introduced in stages and will bring us in line with the majority of other Scottish local authorities and the Cosla guidelines on charging for services."
The council said a financial assessment may be offered to determine what, if any, contribution service users would make.