Andy Murray makes fashion icon shortlist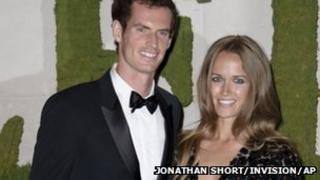 Wimbledon tennis champion Andy Murray has been shortlisted for this year's Scottish Fashion Icon award.
The 26-year-old from Dunblane will compete against Hollywood stars and musicians, including Gerard Butler, James McAvoy and Emeli Sande.
A total of 13 famous Scots from film, television, music, sport and modelling are in the running for the accolade at this year's Scottish Fashion Awards.
The winner will be named at an awards ceremony in London on 9 October.
Founder and producer of the event, Tessa Hartmann, said: "I think it's wonderful to have so many stylish Scots working in the world of sports, acting, singing and entertainment and we applaud their own unique identity.
"We are huge fans of Andy Murray, who has literally had a fashion make-over in the last 18 months, and given his win at Wimbledon this year and his excellent sartorial choices, he very much deserves to be in there."
Also named on the shortlist is Hollywood actress Julianne Moore, whose mother is Scottish, and has just taken British citizenship.
The full list of nominees for the Scottish Fashion Icon award are; Gemma Cairney, Thom Evans, Calvin Harris, Kirsty Hume, Andy Murray, James McAvoy, Julianne Moore, Amy Macdonald, Louise Linton, Karen Gillan, Gerard Butler, Nina Nesbitt and Emeli Sande.