Clackmannanshire Council apologises for bill delays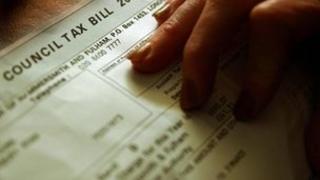 A problem with issuing bills has meant about a third of council tax payers in Clackmannanshire are being given an extension on paying next month's bill.
The authority has apologised after 13,000 customers were not sent letters detailing what they owed.
Customers were expected to receive the bills this week.
The first instalment for tax payers was due on 1 April, but the council said people will not be treated as late payers if they miss that date.
Clackmannanshire Council has apologised for the delays which it said were caused by problems with a supplier.
It added that new bills were being sent out with many customers due to receive them on Thursday.