Funds of £4.6m pledged to revitalise Scotland's canals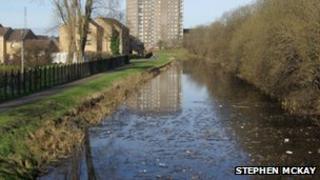 The Scottish government is to spend £4.6m on regenerating Scotland's network of canals.
Among the projects receiving funds are plans for residential moorings at Firhill, Glasgow, and Grangemouth, Falkirk, to create "floating villages."
The two-year investment programme is on top of £10m of previously announced funding for 2012-13.
The government said it was part of plans to revitalise Scotland's 137 miles (220km) of canals.
Other proposals receiving funding are plans for a paddlesports centre at Pinkston Basin on the Forth & Clyde canal.
Revitalised network
Bowling harbour in West Dunbartonshire is to be upgraded with a new pedestrian and cycle link, and a footbridge at Speirs Wharf in Port Dundas, Glasgow, is also planned.
Transport Minister Keith Brown said: "Excellent progress has been made over the past decade in revitalising the network, and we are now keen to deliver a wider public benefit.
"A fine start has been made but much more remains to be done and this funding will allow continued progress."
Steve Dunlop, chief executive of management body Scottish Canals, said: "This major investment gives us an exciting opportunity to make a positive impact on the local communities where we operate, attract significant tourism into Scotland, create jobs and stimulate business growth that will benefit the wider Scottish economy.