Stirling university researcher claims safety regime policy is risky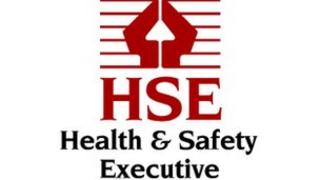 A Stirling university researcher has claimed government policy on safety inspections is putting lives at risk in the work place.
Prof Rory O'Neill used of Freedom of Information requests and Health and Safety Executive (HSE) reports to compile a list of sectors excluded from unannounced HSE inspections.
The figures suggest 53% of fatalities occurred in uninspected sectors.
The government has said no sector is immune from inspection.
The report, titled Low Life: How the Government has put a Low Price on your Life, suggests there are at least 37 designated "sectors without inspectors".
Prof O'Neil said the number of "uninspected" sectors was as a result of a directive laid out in the government's March 2011 Good Health and Safety, Good for Everyone strategy.
Exempt sectors
He said: "Whether your job is making people better or making plastics, don't expect a government safety inspector to call.
"The majority of workplace deaths now occur in sectors officially excused from unannounced inspections by the safety regulator.
"On UK government orders the HSE has designated most industrial sectors, from farms to footwear, either too safe for them to bother, or just not worth the effort even if they are shockingly dangerous."
Figures show that since the government strategy was introduced more than half of all fatalities in HSE-enforced workplaces have occurred in sectors excluded from HSE's unannounced inspection programme.
From 1 April 2011 to 31 October 2012, there were 258 fatalities in HSE-enforced workplaces, with 137 deaths (53% of total deaths) occurring in uninspected sectors.
Scotland worse
In sectors still subject to unannounced preventive inspections there were 104 deaths (40% of total deaths).
Prof O'Neill said the situation in Scotland was worse than the UK picture.
He said: "Of 33 worker fatalities in the same period, 20, a full 60%, were in uninspected sectors.
"Policy changes imposed by Westminster could be having particularly deadly consequences for Scotland's workforce."
The remaining deaths occurred in jobs where the enforcement situation is unclear.
Few follow-ups
There were 78 construction deaths in this period, 30% of the total.
Deaths in sectors not subject to preventive HSE inspections make up over three quarters, 76%, of the 180 non-construction sector deaths.
According to the research, reactive inspections after reported injuries have also plummeted, with only 5% of 'major injuries' now investigated by HSE.
A spokesperson for the Department for Work and Pensions, which sponsors the HSE said: "It's right to target health and safety inspections where they will have most impact and risks are high, but that doesn't mean other sectors of the economy are ignored.
"Every business continues to have a legal responsibility to protect its workers and anyone affected by its activities.
"In the past too many unnecessary inspections were carried out on businesses. Our approach gets the balance right."
The department said HSE's approach was to focus inspection on priority sectors and target them on specific activities in other sectors where there is evidence of poor performance.
The DWP also said the reduction of proactive inspections had no bearing on the role of inspection as one option for enforcement and they will continue to be targeted where they are likely to be the most effective and have the biggest impact.
They added that no sector was immune from inspection and enforcement activity and reactive inspections would continue.