Oil worker says T in the Park drug charge was fortunate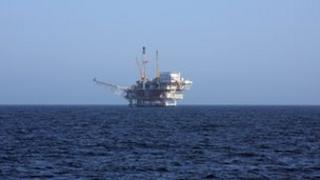 An oil worker has told a court he was glad he got caught sneaking drugs into T in the Park because it helped him keep his job on the rigs.
Garry Slessor told Perth Sheriff Court had he smuggled the cocaine into the Balado festival, he would have taken it and failed a drugs test at work.
The 35-year-old said he would have been sacked from his job had he failed a test following the festival.
Slessor, from Fraserburgh, was fined £600.
The 35-year-old admitted having cocaine at T in the Park on 8 July last year.
'Foolish decision'
Fiscal depute Stuart Richardson said: "At 2pm he arrived and was trying to gain entry in possession of a ticket.
"He was selected to be subjected to a search and three bags of powder were found. The value of cocaine was £75."
Solicitor Leonard Burkinshaw, defending, said: "He was caught up in the whole T in the Park event and foolishly decided to take these drugs with him.
"With hindsight, he agrees it was an extremely foolish move on his part in relation to his employment.
"He works offshore. If he had got in and taken the drugs and then returned offshore he would have lost his job because he would have tested positive."