Ninewells and Stracathro wards reopen after norovirus outbreaks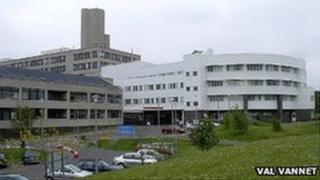 NHS Tayside has reopened three hospital wards that were closed to new admissions due to an outbreak of norovirus.
Wards 5 and 33 at Dundee's Ninewells Hospital are now accepting new patients, as is ward 2 at Stracathro Hospital in Angus.
The three wards had been closed as a precautionary measure.
Norovirus causes vomiting, stomach cramps, fever and diarrhoea, and is easily spread from person to person.
NHS Tayside has advised anyone who might be feeling unwell or experiencing vomiting and diarrhoea not to visit friends and family members in hospital until they have been free of all symptoms for at least 48 hours.