Handbag appeal in Perth sexual assault probe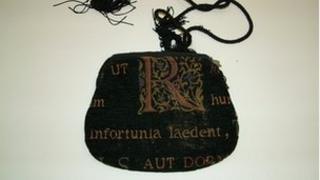 Detectives investigating the sexual assault of a woman in Perth have appealed for the owner of a stolen handbag to contact them.
The 23-year-old was attacked at her home in Perth's Potterhill Gardens on Saturday 15 October.
Tayside Police are probing a number of crimes in the area in October as part of the investigation.
The pouch-style handbag is believed to have been stolen from the Dundee Road, Bridgend or Potterhill areas.
Police said they had already contacted the owners of two other handbags, which were recovered during the course of the inquiry.
Tayside Police are also investigating an incident on 14 October, where a 68-year-old woman was assaulted at her home in Bridgend Court in Perth.