Clackmannanshire Council recovers 90% of lost BCCI investments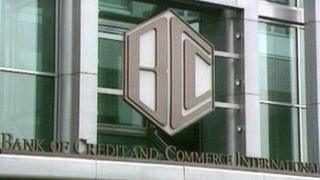 Clackmannanshire Council has recovered more than 90% of the £700,000 lost following the collapse of the Bank of Credit and Commerce International.
BCCI was forced to close its doors in 1991 amid fraud allegations, resulting in 35 councils across the UK losing up to £90m in investments.
Clackmannan District Council had lost £700,000 with the bank.
The Resource and Audit Committee has now been told £616,911 has since been recovered through dividends.
BCCI was a major international bank founded in 1972 and registered in Luxembourg with head offices in Karachi and London.
It operated in 78 countries, had over 400 branches, and had assets in excess of $20bn, making it the seventh largest private bank in the world.
In 1991 regulators persuaded a court in Luxembourg to order BCCI liquidated on the grounds that it was hopelessly insolvent.
Final payment
In May this year, liquidators and lawyers acting for creditors to BCCI held a final meeting.
About 150 creditors met liquidators from Deloitte and lawyers from Hogan Lovells at Westminster's Central Hall.
Following those talks the council has received an eighth and final dividend of £32,000.
The former Clackmannan District Council had temporarily invested £700,000 in 1991 with BCCI, which was subsequently written-off.
The local authority had originally received £15,000 as part of a government compensation scheme, and over the past two decades has managed to recover £616,911 of the cash invested with the former bank.
Convener of the resource and audit committee, Councillor Archie Drummond, said: "Over the last 20 years the Council has received a number of dividends through the liquidation of BCCI and this final dividend, received this week, brings the level of recovery of the previous authority's investment to 90.06%."