Tayside Police find drugs worth £250,000 in Broughty Ferry raid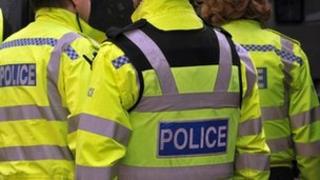 Officers from Tayside Police have recovered drugs with an estimated street value of £250,000 following a raid in Broughty Ferry.
The force's Serious Crime Unit arrested two men, aged 50 and 35, and a 42-year-old woman in connection with the heroin find on Tuesday.
All three were charged and remanded in custody after appearing at Dundee Sheriff Court on Wednesday
It means Tayside Police have seized drugs worth almost £1.8m since April.
The force has also recovered around £100,000 in cash from organised crime groups within Tayside.
Blighting communities
Assistant Chief Constable Angela Wilson said the recoveries have been significant and stressed that officers were removing drugs from the streets and making arrests.
Ms Wilson said: ''Drugs are the blight of our communities causing people and neighbourhoods significant harm while serious and organised criminals line their pockets. They care for no one but themselves as they peddle their poison.
''Through our close collaboration with partner agencies and the tremendous assistance that we get from the public we will continue to target those individuals who deal drugs in our communities.
''The hard work and dedication of the Serious Crime Unit and their colleagues across the Force have made a tangible impact on the quantities of drugs available within Dundee and beyond.
Local information
ACC Wilson also appealed for the public to help them in their efforts to combat the drugs trade.
''We don't hold all the information. People living in Tayside see what happens within their communities and I want them to know that they can speak out. Tell us what you know and we will act.
''Together we can make it impossible for these criminals to prosper in our communities. We have demonstrated that we will arrest people and put them before the courts. We will go after them repeatedly if they continue to break the law.
''No one should doubt our determination to disrupt their illicit trade, break their will and bring the criminal enterprise to its knees.'