'Hand grenade' found in Forfar flat was a training device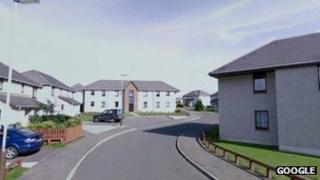 A suspected hand grenade found in a vacant flat in an Angus town was a training device, Tayside Police have confirmed.
The force said workmen had discovered what appeared to be a grenade in Forfar's Stedfast Lane at about 11:25 on Thursday.
Experts from Explosive Ordnance Disposal (EOD) were contacted and were able to identify the object as a practice grenade.
It was removed by EOD personnel.
A cordon that had been established around the address as a precaution has now been lifted.
No-one had to be evacuated while officers investigated the device.