Scone Palace archway is restored after van crash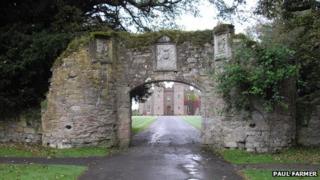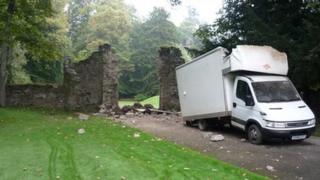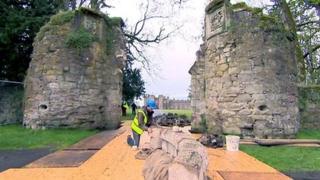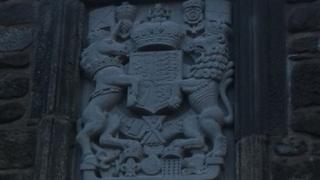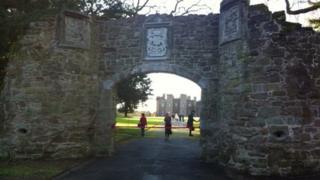 A historic archway at Scone Palace in Perthshire has been restored after it was reduced to rubble by a van.
The 16th Century arch, which sits in the grounds of the palace, was all that remained of the approach to the former Augustinian abbey at Scone.
It was destroyed in September 2010 when a contractor crashed into it.
The restoration project has taken stonemasons and sculptors over two years to complete.
Scone Palace is best known as the site where Scotland's Kings were crowned and the original home to the Stone of Destiny.
William Murray is a member of the family which owns Scone Palace and a direct descendant of David Murray of Gospetrie, the 1st viscount Stormont, who oversaw construction of the arch around 1590.
Fantastic restoration
He said the family were delighted to see it rebuilt.
Mr Murray said: "It looks fantastic, it really does. I knew when we got the masons involved and the heritage trust from Perthshire involved, we had a really good team and I was confident that we would get it looking better again.
"But this is better than anything I could have imagined."
As well as rebuilding the actual arch, conservationists had to use drawings and plaster cast models to recreate carvings from the archway's original central heraldic panels.
The restoration work has been led by Mid Lothian based structural engineer John Addison, of Addison Conservation and Design.