Falkirk considers Carron Dams Local Nature Reserve plan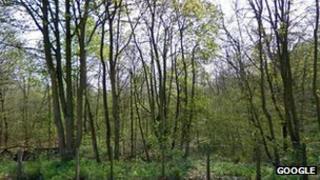 Plans to designate an old reservoir in Falkirk as a Local Nature Reserve (LNR) are being considered by the council.
The Carron Dams site and the neighbouring Forge Dam have been earmarked as a possible new reserve.
Falkirk already has one LNR at Bonnyfield Nature Park in Bonnybridge and Kinneil in Bo'ness will be formally adopted as a LNR in the next few weeks.
The authority said Carron Dams would be an ideal site for an LNR due to its fen habitat and associated biodiversity.
Carron Dams, which is owned by Falkirk Council, is partially drained and was originally a holding dam, supplying water for power and cooling purposes to Carron Iron Works.
The site, near Larbert High School, contains a range of wetland, fen and brownfield habitats and deciduous woodland.
As one of the largest wetlands in the area, Carron Dams is a designated Site of Special Scientific Interest (SSSI).
Members of Leisure, Tourism and Community Committee have heard proposals to further develop a Local Management Group to carry out consultations with Scottish Natural Heritage (SNH) for the declaration of Carron Dams as a LNR.
Community support
The Local Management Group would work in partnership with representatives from local community groups and local industry, Scottish Wildlife Trust (SWT), Larbert High School and Falkirk Council to help establish Carron Dams as a LNR and engage the wider community.
Councillor Adrian Mahoney, the committee's convener said: "It's great to see plans come forward to create the third local nature reserve in the Falkirk Council area.
"Local Nature Reserves are important places, but it's vital we get the support of local communities to help manage them.
"Already there's been encouraging support from local people to this initial proposal, plus the strong backing of the committee this week.
"The next stage will be to win the support of Scottish Natural Heritage to allow the Council to formally adopt the site as a local nature reserve."
Carron Dams is currently leased and actively managed by SWT.
Falkirk Council is also working in partnership with Buglife, an environmental charity supporting the conservation of invertebrates, at the Forge Dam Site.
This involves a programme of surveying and habitat management to protect and safeguard nationally rare species.