Inquiry after indecent assault on woman in Grangemouth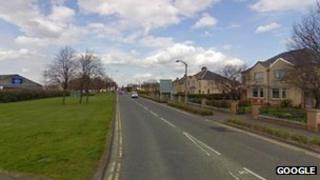 Central Scotland Police have begun an investigation after a 47-year-old woman was indecently assaulted in Grangemouth.
The incident occurred in the area of Zetland Park and Inchyra Park between 20:00 and 23:00 on 16 November.
The woman was found by police in Bo'ness Road. She is understood to have suffered facial injuries.
Officers are keen to trace anyone who was in the area or who saw the woman.
The force said the woman was dressed in a black jumper, jeans and white trainers at the time of the attack.
'Rare incident'
Det Sgt Steven Hoggan said: "We are keen to trace anybody who was in the area surrounding Zetland Park, Inchyra Park and Bo'ness Road and who may have seen a woman distressed or with a facial injury.
"She may have been on her own or with a man."
He said: "We have committed a full enquiry team to this incident and they will be dedicated and focused on bringing about a swift and satisfactory result.
"Officers will return to Bo'ness Road between 20:00 and 23:00 on 23 November and will speak to the public regarding this incident.
"The community should be assured that incidents of this nature are thankfully rare and this enquiry has our full commitment of resources and expertise."