Clackmannanshire to have Christmas crime crackdown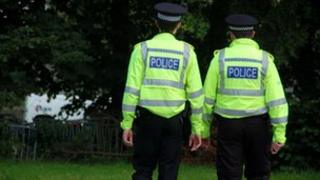 Police in Clackmannanshire are to carry out high profile patrols in the area every day over the Christmas period.
Operation Christmas starts on Saturday 25 November and will last until Thursday 3 January.
Officers will be targeting a different area or issue within Clackmannanshire to make it a hostile environment for criminals.
The initiative has been described as an advent calendar against crime and anti-social behaviour.
Officers will be carrying out high-visibility patrols both during the day and at night.
Crime-free visits
They will also be visiting licensed premises to ensure that licensing laws are adhered to and that they are operating safely.
Sgt Kevin Chase, who is leading the operation, said: "We want to help make sure your visit to Clackmannanshire, whether it is to shop or for a night out, is one you will remember for the right reasons.
"Please don't drink to excess and make sure you know how you are going to get home after a night out. If carrying a handbag make sure it is kept closed at all times and close to your body
"Don't leave them unattended and don't let anybody distract you in a busy shop. If putting shopping in your car make sure it is put in the boot out of sight. Don't give thieves a chance."
Sgt Chase added: "We would like everyone to have an enjoyable Christmas and we will make it uncomfortable for those who try and spoil it for others."