Dundee murder trial told accused will not give evidence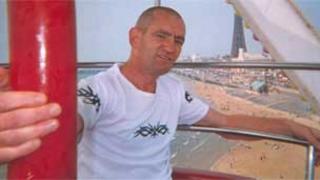 A man on trial over the murder of a Dundee grandfather has decided to not give evidence in his own defence.
The jury at the High Court in Livingston was told not to read anything into Callum Tole's decision to remain silent about the death of Ronald Fraser.
Mr Fraser died from a stab wound at a flat in Elders Court in the Lochee area of Dundee on 22 April 2011.
Callum Tole, 28, denies murdering him. A verdict is expected later.
Advocate Graham Robertson, defending, said that, after discussions with his client, he had been instructed not the lead any witnesses for the defence.
Charges denied
An agreed transcript of a 'no comment' interview the 28-year-old gave to police after his arrest was read out in court after the Crown closed its case.
Mr Tole, a prisoner at Perth, denies allegations that he repeatedly punched Mr Fraser, 44, on the head and body and stabbed him on the body with a knife.
Witnesses identified a sharply pointed kitchen knife with a seven-inch blade, which was recovered from the flat where Mr Tole was detained, as being the likely murder weapon.
During the trial, now in its sixth day, the jury was told that Mr Fraser got annoyed at the accused and his partner Natalie Buchan, who were both heavily under the influence of drugs.
Ensuing struggle
The pair kept pestering him for cigarettes as they waited for a council joiner who came to break into Ms Buchan's flat next door to Mr Fraser's.
The two men became involved in a struggle during which Mr Tole began bleeding from injuries he received.
Witnesses said Mr Tole then went into Ms Buchan's flat and re-emerged minutes later with a knife.
Mr Fraser's partner Lindsay Cook, 39, said she saw Mr Tole stab Mr Fraser in the centre of the chest.
Dundee forensic pathologist Dr David Sadler told the trial on Tuesday that Mr Fraser would have died within minutes from the stab wound, which went right through his heart.
Closing speeches will be heard on Wednesday morning.