Appeal after 'suspicious' Brechin Castle fire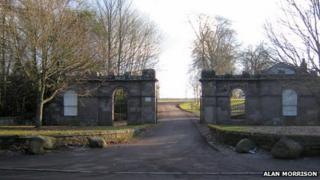 Officers from Tayside Police have appealed for information following a vehicle fire they describe as "suspicious".
The emergency services were alerted to the fire at 18:51 on Friday.
It was beside Brechin Equestrian Centre at Haughmuir, opposite Brechin Castle Centre.
The police have said an investigation is underway and they are particularly interested in sightings of a silver vehicle in the area.